ҮЙЛ ЯВДАЛ
АНХААР!!! Энэхүү киноны зураглал нь хүүхэд үзэхэд зохимжгүй учир ЗӨВХӨН НАСАНД ХҮРЭГЧДЭД ЗОРИУЛЛАА
Four corrupted fascist libertines round up 9 teenage boys and girls and subject them to 120 days of sadistic physical, mental and sexual torture.
ЭНД ДАРЖ ҮЗНЭ ҮҮ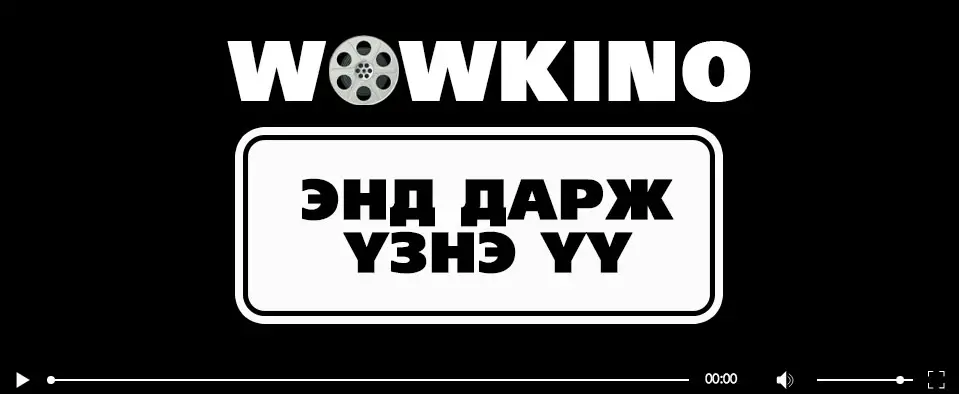 ---
---
АНХААР 1: ШУУД ҮЗЭХ дээр дарахад өөр кино гарч ирэх эсвэл удаан уншаад цагаан болчихоод юу ч гарахгүй байвал browser-ийнхоо кэйшийг цэвэрлэх эсвэл өөр browser ашиглана уу.
AНХААР 2: Киноны орчуулга харагдахгүй бол browser дээрээ хадмалаа СС дарж нээнэ үү.
Title in English
Salò, or the 120 Days of Sodom
Original title
Salò o le 120 giornate di Sodoma
Release year
1975
Genres
+18, Admin' Favorite Movies, Horror, Thriller, War
Duration
117 min.
Status
Released
Rating
6.5 de 1218 votes
Writers
N/A
Director
Beatrice Banfi, Fiorella Infascelli, Pier Paolo Pasolini, Umberto Angelucci
Actors
Aldo Valletti, Alessandro Gennari, Anna Maria Dossena, Anna Recchimuzzi, Antiniska Nemour, Antonio Orlando, Benedetta Gaetani, Bruno Musso, Carla Terlizzi, Caterina Boratto, Claudio Cicchetti, Claudio Troccoli, Dorit Henke, Efisio Etzi, Elsa De Giorgi, Ezio Manni, Fabrizio Menichini, Faridah Malik, Franco Merli, Gaspare Di Jenno, Giorgio Cataldi, Giuliana Melis, Giuliana Orlandi, Giuseppe Patruno, Graziella Aniceto, Guido Galletti, Hélène Surgère, Ines Pellegrini, Lamberto Book, Liana Acquaviva, Marco Lucantoni, Maurizio Valaguzza, Olga Andreis, Paola Pieracci, Paolo Bonacelli, Renata Moar, Rinaldo Missaglia, Sergio Fascetti, Sonia Saviange, Susanna Radaelli, Tatiana Mogilansky, Umberto Chessari, Umberto P. Quintavalle
Actors
Paolo Bonacelli
The Duke
Giorgio Cataldi
The Bishop
Umberto P. Quintavalle
The Magistrate
Aldo Valletti
The President
Caterina Boratto
Signora Castelli
Elsa De Giorgi
Signora Maggi
Hélène Surgère
Signora Vaccari
Sonia Saviange
The Pianist
Sergio Fascetti
Male Victim
Bruno Musso
Carlo Porro - Male Victim
Antonio Orlando
Tonino - Male Victim
Claudio Cicchetti
Male Victim
Franco Merli
Male Victim
Umberto Chessari
Male Victim
Lamberto Book
Lamberto Gobbi - Male Victim
Gaspare Di Jenno
Rino - Male Victim
Giuliana Melis
Female Victim
Faridah Malik
Fatimah - Female Victim
Graziella Aniceto
Female Victim
Renata Moar
Female Victim
Dorit Henke
Doris - Female Victim
Antiniska Nemour
Female Victim
Benedetta Gaetani
Female Victim
Olga Andreis
Eva - Female Victim
Tatiana Mogilansky
Daughter
Susanna Radaelli
Daughter
Giuliana Orlandi
Daughter
Liana Acquaviva
Daughter
Rinaldo Missaglia
Guard
Giuseppe Patruno
Guard
Guido Galletti
Guard
Efisio Etzi
Guard
Claudio Troccoli
Collaborator
Fabrizio Menichini
Collaborator
Maurizio Valaguzza
Collaborator
Ezio Manni
Collaborator
Paola Pieracci
Wife
Carla Terlizzi
Wife
Anna Maria Dossena
Wife
Anna Recchimuzzi
Wife
Ines Pellegrini
The Slave Girl
Alessandro Gennari
OVRA Officer (uncredited)
Marco Lucantoni
First Male Victim (uncredited)
Director
Pier Paolo Pasolini
Director
Fiorella Infascelli
Director
Umberto Angelucci
Director
Beatrice Banfi
Director
Writers
Pier Paolo Pasolini
Writer
Donatien Alphonse François de Sade
Writer