ҮЙЛ ЯВДАЛ
Гэмт хэрэгтэй тэмцэж байгаа хоёр дахь жилдээ Бэтман Готам хотод Риддлер гэх цуврал алуурчинтай нүүр тулна. Алуурчныг мөрдөх сэжим түүнийг өөрийнх нь гэр бүлтэй холбоотой авлигын хэрэг рүү хөтөлж байлаа. Үйл явдлын үргэлжлэлийг та зөвхөн WOWKino сайтаар танд хүрэх БЭТМАН киноноос хүлээн авч үзээрэй.
ЭНД ДАРЖ ҮЗНЭ ҮҮ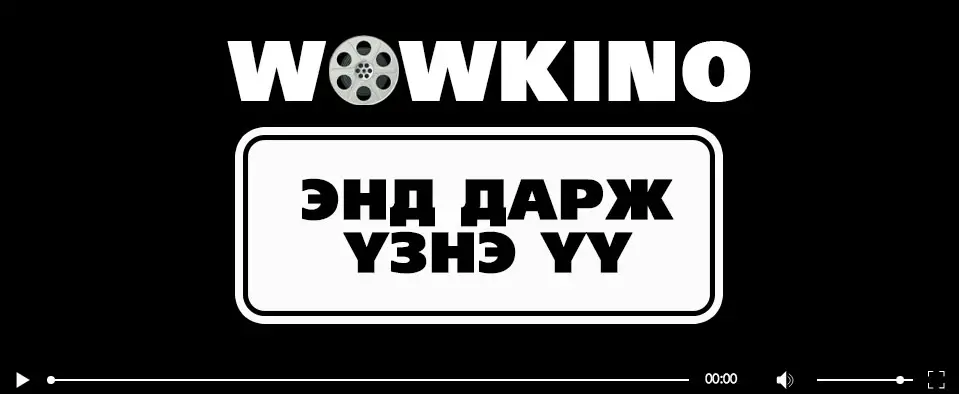 ---
---
АНХААР 1: ШУУД ҮЗЭХ дээр дарахад өөр кино гарч ирэх эсвэл удаан уншаад цагаан болчихоод юу ч гарахгүй байвал browser-ийнхоо кэйшийг цэвэрлэх эсвэл өөр browser ашиглана уу.
AНХААР 2: Хадмал орчуулга харагдахгүй байх нь киноны биш өөрийн чинь утасны, ашиглаж буй browser-ийн тохиргоо учраас тоглуулагчны СС дарж, хадмалын тохиргоогоо өөрөө хийнэ үү!!!
Title in English
The Batman
Original title
The Batman
Release year
2022
Genres
Crime, Mystery, OSCAR 2023, Superhero, Thriller
Duration
176 min.
Status
Released
Rating
8.3 de 300000 votes
Writers
N/A
Director
Bradley Parker, Matt Reeves, Robert Alonzo, Toby Hefferman
Actors
Adam Rojko Vega, Akie Kotabe, Alex Ferns, Amanda Blake, Amanda Hurwitz, Andre Nightingale, Andy Serkis, Angela Yeoh, Archie Barnes, Arthur Lee, Barry Keoghan, Bobby Cuza, Brandon Bassir, Bronson Webb, Chabris Napier-Lawrence, Charlie Carver, Colin Farrell, Con O'Neill, Craige Middleburg, Daniel Rainford, Dave Simon, Dean Meminger, Douglas Russell, Ed Kear, Elena Saurel, Elijah Baker, Elliot Warren, Ezra Elliott, Gil Perez-Abraham, Hadas Gold, Hana Hrzic, Heider Ali, Itoya Osagiede, Jack Bennett, James Eeles, Janine Harouni, Jay Lycurgo, Jayme Lawson, Jeffrey Wright, John Turturro, Jordan Coulson, José Palma, Joseph Balderrama, Joseph Walker, Joshua Eldridge-Smith, Kazeem Tosin Amore, Kosha Engler, Leemore Marrett Jr., Lorna Brown, Lorraine Tai, Luke Roberts, Madeleine Gray, Marcus Onilude, Mark Killeen, Max Carver, Mike Cappozola, Nathalie Armin, Oscar Novak, Parry Glasspool, Pat Battle, Paul Dano, Peter McDonald, Peter Sarsgaard, Phil Aizlewood, Philip Shaun McGuinness, Richard James-Neale, Robert Pattinson, Roma Torre, Rupert Penry-Jones, Sandra Dickinson, Sid Sagar, Spike Fearn, Ste Johnston, Stefan Race, Stella Stocker, Stewart Alexander, Todd Boyce, Urielle Klein-Mekongo, Will Austin, Zoë Kravitz
Actors
Robert Pattinson
Bruce Wayne / The Batman
Zoë Kravitz
Selina Kyle / Catwoman
Paul Dano
Edward Nashton / The Riddler
Jeffrey Wright
Lt. James Gordon
John Turturro
Carmine Falcone
Peter Sarsgaard
District Attorney Gil Colson
Andy Serkis
Alfred Pennyworth
Colin Farrell
Oswald 'Oz' Cobblepot / The Penguin
Jayme Lawson
Bella Reál
Gil Perez-Abraham
Officer Martinez
Peter McDonald
Kenzie
Con O'Neill
Chief Mackenzie Bock
Alex Ferns
Commissioner Pete Savage
Rupert Penry-Jones
Mayor Don Mitchell
Jr.
Charlie Carver
The Twins
Max Carver
The Twins
Barry Keoghan
Unseen Arkham Prisoner
Kosha Engler
Mrs. Mitchell
Archie Barnes
Mitchell's Son
Janine Harouni
Carla
Hana Hrzic
Annika
Joseph Walker
Young Riddler
Luke Roberts
Thomas Wayne
Oscar Novak
Young Bruce Wayne
Stella Stocker
Martha Wayne
Sandra Dickinson
Dory
Jack Bennett
Travis
Andre Nightingale
Ritchie
Richard James-Neale
Glen
Lorraine Tai
Cheri
Joseph Balderrama
Lead Detective
James Eeles
Another Officer
Dave Simon
Police Chief Hanrahan
Angela Yeoh
Forensic Photographer
Leemore Marrett Jr.
Muscle Cop
Ezra Elliott
Tactical Medic
Itoya Osagiede
Hushed G.C.P.D. Detective
Stewart Alexander
FBI Leader
Adam Rojko Vega
SWAT (City Hall)
Heider Ali
Officer (City Hall)
Marcus Onilude
Traffic Cop (City Hall)
Elena Saurel
Detective on Phone
Ed Kear
Surly Cop
Sid Sagar
Digital Forensics Cop
Amanda Blake
Command Crisis Tech
Todd Boyce
Fire Marshall
Brandon Bassir
Young Officer
Will Austin
Traffic Cop
Chabris Napier-Lawrence
Cop (Mayor's Memorial)
Douglas Russell
Bitter Nobody
Phil Aizlewood
Falcone Bodyguard
Mark Killeen
Vinnie
Philip Shaun McGuinness
Elevator Guard
Lorna Brown
Doctor
Elliot Warren
Train Gang Leader
Jay Lycurgo
Young Train Gang Member
Stefan Race
Train Gang Member #1
Elijah Baker
Train Gang Member #2
Craige Middleburg
Train Gang Member #3
Akie Kotabe
Lone Train Passenger
Spike Fearn
Vandal
Urielle Klein-Mekongo
Cashier
Bronson Webb
Hooded Gunman
Madeleine Gray
Injured Woman
Ste Johnston
Paparazzi
Arthur Lee
Paparazzo
Parry Glasspool
Scared Drophead
Jordan Coulson
Man in Suit
Hadas Gold
Newscaster
Pat Battle
Newscaster
Bobby Cuza
Newscaster
Dean Meminger
Newscaster
Roma Torre
Newscaster
Mike Cappozola
Mediator
Amanda Hurwitz
Counterwoman
Joshua Eldridge-Smith
Patrol Cop
Daniel Rainford
Suspicious Man
Nathalie Armin
ATF Leader
Jose Palma
Command Post #1
Kazeem Tosin Amore
Command Post #2
Director
Matt Reeves
Director
Bradley Parker
Director
Robert Alonzo
Director
Toby Hefferman
Director
Writers
Bob Kane
Writer
Matt Reeves
Writer
Bill Finger
Writer
Peter Craig
Writer