ҮЙЛ ЯВДАЛ
Энэ бол үнэт цаасны брокер Жордан Белфортын сэргэн мандалтын үеийн тансаг, шоу цэнгээн дүүрэн амьдрал хийгээд гэмт хэрэг, авлига, хээл хахуултай холбогдсон уналтын үеийг өгүүлсэн түүх. Түүний амьдралын түүхийн үргэлжлэлийг та зөвхөн WOWKino сайтаар танд хүрэх УОЛЛ СТРИТИЙН ЧОНО киноноос хүлээн авч үзээрэй.
ЭНД ДАРЖ ҮЗНЭ ҮҮ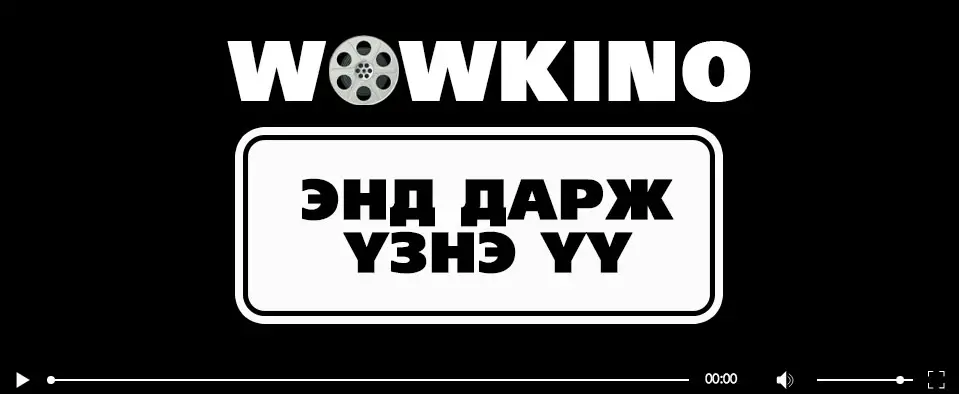 ---
Title in English
The Wolf of Wall Street
Original title
The Wolf of Wall Street
Release year
2013
Genres
Admin' Favorite Movies, Comedy, iMDB TOP 250, Romance
Duration
180 min.
Status
Released
Rating
8.033 de 20631 votes
Writers
N/A
Director
Adam Somner, Holly Unterberger, Martin Scorsese, Robert Legato
Actors
Aaron Glaser, Aaron Lazar, Armen Garo, Ashley Springer, Ashlie Atkinson, Austin Farwell, Aya Cash, Ben Leasure, Ben Rameaka, Ben Van Bergen, Blago Simon, Bo Dietl, Brendan Griffin, Bret Shuford, Brian Charles Johnson, Brian Sacca, Bryan Burton, Carla Corvo, Catherine Curtin, Charley Morgan, Chris Caldovino, Chris Kerson, Chris Nunez, Chris Riggi, Christine Ebersole, Claudette Lalí, Cristin Milioti, Dan Bittner, Dan Daily, Danny A. Abeckaser, Danny Flaherty, David Wenzel, Davram Stiefler, Deema Aitken, Derek Milman, Donnie Keshawarz, Edward Herrmann, Emily Tremaine, Ethan Suplee, Fileena Bahris, Fran Lebowitz, Francis Brooke, Garry Pastore, Gianni Biasetti Jr., Giselle Eisenberg, Gregory Brown, Henry Zebrowski, J. C. MacKenzie, J.T. O'Connor, Jaclyn Keys, Jake Hoffman, Jason Furlani, Jean Dujardin, Jeff Moffitt, Jeremy Bobb, Joanna Lumley, Joe Zaso, John Behlmann, Johnathan Tchaikovsky, Jon Bernthal, Jon Favreau, Jon Spinogatti, Jonah Hill, Jordan Belfort, José Ramón Rosario, Joseph Oliveira, Julian Brand, Kamron Leal, Katarina Čas, Kathleen Fellegara, Kelsey Deanne, Kenneth Carrella, Kenneth Choi, Krista Ashworth, Kyle Chandler, Leonardo DiCaprio, London Hall, Louis Vanaria, Mackenzie Meehan, Madeleine Wade, Madison McKinley, Margot Robbie, Maria Di Angelis, Martin Klebba, Matte Osian, Matthew Gooley, Matthew McConaughey, Matthew Rauch, Meghan Rafferty, Michael Bryan French, Michael Devine, Michael Izquierdo, Michael Jefferson, Michael Nathanson, Michael O'Hara, Michael Power, Mike Catapano, Natalie Bensel, Natasha Kojic, Nicole Rutigliano, P. J. Byrne, Paul Jude Letersky, Paul Thornton, Paul Urcioli, Peter Youngblood Hills, Rémy Bennett, Rick Bolander, Rizwan Manji, Rob Reiner, Robert Clohessy, Rosemary Howard, Sandra Nelson, Sebastian Tillinger, Seregon O'Dassey, Sharon Jones, Shea Whigham, Sibyl Santiago, Silvia Kal, Spenser Granese, Spike Jonze, Stefano Villabona, Stephanie Kurtzuba, Stephen Kunken, Steve Routman, Steve Witting, Steven Boyer, Steven Conroy, Ted Griffin, Thomas Middleditch, Tom Greer, Tommy Bayiokos, Tucker Bryan, Tyler Evan Rowe, Victor Verhaeghe, Vitaliy Shtabnoy, Ward Horton, Welker White, Will MacAdam, Zach Miko, Zineb Oukach
Actors
Leonardo DiCaprio
Jordan Belfort
Jonah Hill
Donnie Azoff
Margot Robbie
Naomi Lapaglia
Matthew McConaughey
Mark Hanna
Kyle Chandler
Agent Patrick Denham
Rob Reiner
Max Belfort
Jon Bernthal
Brad Bodnick
Jean Dujardin
Jean-Jacques Handali
Kenneth Choi
Chester Ming
P.J. Byrne
Nicky "Rugrat" Koskoff
Ethan Suplee
Toby Welch
Brian Sacca
Robbie "Pinhead" Feinberg
Henry Zebrowski
Alden "Sea Otter" Kupferberg
Jon Favreau
Manny Riskin
Cristin Milioti
Teresa Petrillo
Joanna Lumley
Aunt Emma
Jake Hoffman
Steve Madden
Christine Ebersole
Leah Belfort
Shea Whigham
Captain Ted Beecham
Aya Cash
Janet
Katarina Čas
Chantalle
Bo Dietl
Bo Dietl
Jon Spinogatti
Nicholas the Butler
Rizwan Manji
Kalil
Stephanie Kurtzuba
Kimmie Belzer
J. C. MacKenzie
Lucas Solomon
Ashlie Atkinson
Rochelle Applebaum
Stephen Kunken
Jerry Fogel
Ted Griffin
Agent Hughes
Sandra Nelson
Aliyah Farran
Dan Bittner
Rothschild Broker #1
Spike Jonze
Dwayne
Mackenzie Meehan
Hildy Azoff
Thomas Middleditch
Stratton Broker in a Bowtie
Edward Herrmann
Stratton Oakmont Commercial (voice)
Jordan Belfort
Auckland Straight Line Host
Fran Lebowitz
Honorary Samantha Stogel
Robert Clohessy
Nolan Drager (Jordan's Lawyer)
Welker White
Waitress
Danny Flaherty
Zip (Lude Buying Teenager #1)
Carla Corvo
Pam
Madison McKinley
Heidi
Aaron Lazar
Blair Hollingsworth
Steve Routman
SEC Attorney #1
Steve Witting
SEC Attorney #2
Charley Morgan
SEC Attorney #3
Michael Nathanson
Barry Kleinman
Kathleen Fellegara
Straight Line Testimonial #1
John Behlmann
Rothschild Broker #2
Ward Horton
Rothschild Broker #3
Bret Shuford
Rothschild Broker #4
J.T. O'Connor
Rothschild Broker #8
Steven Boyer
Investor's Center Broker #1
Danny A. Abeckaser
Investor's Center Broker #2
Matthew Rauch
Stratton Broker #1
Michael Izquierdo
Stratton Broker #2
Donnie Keshawarz
Stratton Broker #3
Johnathan Tchaikovsky
Stratton Broker #4
Aaron Glaser
Stratton Broker #5
Ben Rameaka
Stratton Broker #6
Brian Charles Johnson
Young Broker
Sebastian Tillinger
Another Broker
Chris Riggi
Party Broker #1
Meghan Rafferty
Donnie's Assistant
José Ramón Rosario
Maitre d' Hector
Davram Stiefler
Broker in Men's Room
Dan Daily
Honorary Raymond Samitz
Ben Van Bergen
Swiss Customs Officer #1
Matte Osian
Swiss Customs Officer #2
Michael Devine
Cop #1
Jason Furlani
Cop #2
Jeremy Bobb
Police Officer #2
Tom Greer
Brookville Police Officer #2
Sharon Jones
Wedding Singer #1
Emily Tremaine
Cristy
Zineb Oukach
Hostess on The Naomi
Giselle Eisenberg
Skylar Belfort (4 Years Old)
Deema Aitken
Lude Buying Teenager #2
Ashley Springer
Job Applicant #1
Rémy Bennett
Abby
Catherine Curtin
FBI Agent #1
Paul Urcioli
FBI Agent #2
Michael O'Hara
Prison Guard
Michael Bryan French
Inmate Playing Tennis #2
Armen Garo
Rao's Patron #1
Garry Pastore
Rao's Patron #2
Louis Vanaria
Rao's Patron #3
Peter Youngblood Hills
Audience Member #1
Brendan Griffin
Audience Member #3
Derek Milman
Audience Member #4
Victor Verhaeghe
Audience Member #5
Chris Caldovino
Rocco #1
Fileena Bahris
Wedding Guest (uncredited)
Silvia Kal
Wedding Guest (uncredited)
Kamron Leal
Wedding Guest (uncredited)
Tommy Bayiokos
Kacandes Diner Man (uncredited)
Gianni Biasetti Jr.
Italian Coastguard (uncredited)
Rick Bolander
Broker (uncredited)
Spenser Granese
Broker (uncredited)
Julian Brand
Stratton Broker (uncredited)
Kenneth Carrella
Stratton Broker (uncredited)
Austin Farwell
Stratton Broker (uncredited)
Zach Miko
Stratton Broker (uncredited)
Tyler Evan Rowe
Stratton Broker (uncredited)
Stefano Villabona
Stratton Broker (uncredited)
Gregory Brown
Upper Eastside Pedestrian (uncredited)
Tucker Bryan
Wolfpack #4 (uncredited)
Michael Jefferson
Wolfpack #1 (uncredited)
Bryan Burton
Young Stratton Inc. Broker (uncredited)
Mike Catapano
Broker Applicant (uncredited)
Steven Conroy
Audience Member (uncredited)
Kelsey Deanne
Pool Party Guest (uncredited)
Maria Di Angelis
Nicky Koskoff's Escort (uncredited)
Matthew Gooley
Tai Chi Inmate (uncredited)
London Hall
Swiss Airline Passenger (uncredited)
Rosemary Howard
Rao's Pedestrian (uncredited)
Chris Kerson
Kimmie Belzer's Desk Mate (uncredited)
Natasha Kojic
Singer
Ben Leasure
Brantley (uncredited)
Paul Jude Letersky
Marina Sightseer (uncredited)
Will MacAdam
Irritated Plane Passinger (uncredited)
Jeff Moffitt
Party Goer (uncredited)
Chris Nunez
Miami Busboy (uncredited)
Seregon O'Dassey
Masseuse to Donnie Azoff (uncredited)
Joseph Oliveira
Court Room Attendant (uncredited)
Michael Power
Seminar Guest (uncredited)
Nicole Rutigliano
Stripper (uncredited)
Sibyl Santiago
Convention Attendee (uncredited)
Vitaliy Shtabnoy
Kent - Broker (uncredited)
Madeleine Wade
Call Girl (uncredited)
Blago Simon
Stock Broker (uncredited)
Jaclyn Keys
Nasdaq Hooker
Natalie Bensel
Bottoms Up Hooker
Krista Ashworth
Pink Sheet Hooker
Paul Thornton
1st Class Swiss Airline Passenger (uncredited)
David Wenzel
Banker (uncredited)
Joe Zaso
Rudy (uncredited)
Claudette Lalí
Strip Girl (uncredited)
Francis Brooke
Conference Attendee (uncredited)
Martin Klebba
Azoff's bullseye (uncredited)
Director
Martin Scorsese
Director
Adam Somner
Director
Robert Legato
Director
Holly Unterberger
Director
Writers
Terence Winter
Writer
Jordan Belfort
Writer