ҮЙЛ ЯВДАЛ
Twenty-two years after the events of Jurassic Park, Isla Nublar now features a fully functioning dinosaur theme park, Jurassic World, as originally envisioned by John Hammond.
ЭНД ДАРЖ ҮЗНЭ ҮҮ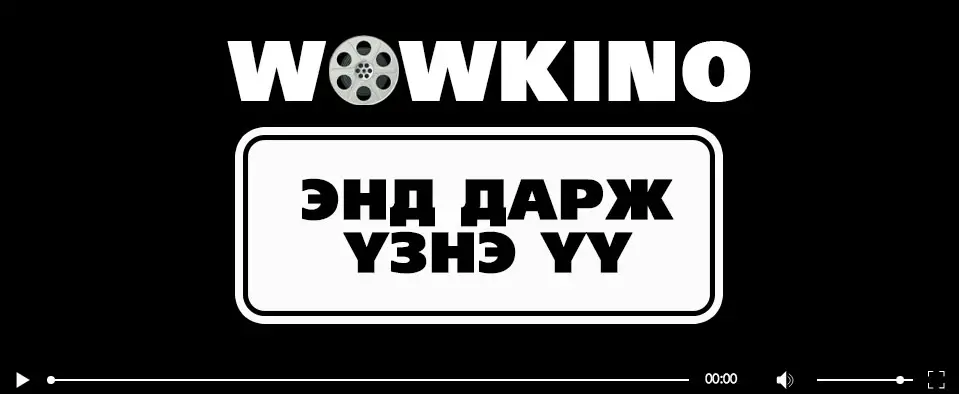 ---
---
АНХААР 1: ШУУД ҮЗЭХ дээр дарахад өөр кино гарч ирэх эсвэл удаан уншаад цагаан болчихоод юу ч гарахгүй байвал browser-ийнхоо кэйшийг цэвэрлэх эсвэл өөр browser ашиглана уу.
AНХААР 2: Хадмал орчуулга харагдахгүй байх нь киноны биш өөрийн чинь утасны, ашиглаж буй browser-ийн тохиргоо учраас тоглуулагчны СС дарж, хадмалын тохиргоогоо өөрөө хийнэ үү!!!
Title in English
Jurassic World
Original title
Jurassic World
Release year
2015
Genres
Duration
124 min.
Status
Released
Rating
6.7 de 18199 votes
Writers
N/A
Director
Chris Castaldi, Colin Trevorrow, David Leitch, Jason Roberts, Zack Smith
Actors
Allan Tam, Andy Buckley, Anna Talakkottur, Arlene Newman, BD Wong, Bill Ogilvie, Bonnie Wild, Brad Bird, Brandon Marc Higa, Brian Tee, Bryce Dallas Howard, Chad Randall, Chloe Perrin, Chris Pratt, Colby Boothman, Colin Trevorrow, Courtney J. Clark, Eddie J. Fernandez, Eric Edelstein, Erika Erica, Gary Weeks, Irrfan Khan, Isaac Keys, Jake Johnson, James DuMont, Jimmy Buffett, Jimmy Fallon, Johnny Otto, Judy Greer, Justin Lacalamita, Katie McGrath, Kelly Washington, Kevin Foster, Lauren Lapkus, Matt Burke, Matthew Cardarople, Michael Papajohn, Nick Robinson, Omar Sy, Patrick Crowley, Tait Fletcher, Tiffany Forest, Tim Connolly, Timothy Eulich, Ty Simpkins, Vincent D'Onofrio, William Gary Smith, Yvonne Angulo
Actors
Chris Pratt
Owen Grady
Bryce Dallas Howard
Claire Dearing
Ty Simpkins
Gray Mitchell
Nick Robinson
Zach Mitchell
Vincent D'Onofrio
Vic Hoskins
BD Wong
Dr. Henry Wu
Omar Sy
Barry Sembène
Jake Johnson
Lowery Cruthers
Irrfan Khan
Simon Masrani
Judy Greer
Karen Mitchell
Lauren Lapkus
Vivian
Brian Tee
Hamada
Katie McGrath
Zara Young
Andy Buckley
Scott Mitchell
Eric Edelstein
Paddock Supervisor
Courtney J. Clark
Mosasaurus Announcer
Colby Boothman
Young Raptor Handler
Jimmy Fallon
Jimmy Fallon
James DuMont
Hal Osterly
Matt Burke
Jim Drucker
Anna Talakkottur
Erica Brand
Matthew Cardarople
Gyrosphere Operator
Michael Papajohn
InGen Contractor
William Gary Smith
Park Ranger
Kelly Washington
Zach's Girlfriend
Isaac Keys
Control Room Security Guard
Patrick Crowley
Flight Instructor
Chad Randall
InGen Soldier
Gary Weeks
Father of Three
Bill Ogilvie
Spanish Parkgoer
Allan Tam
Chinese Parkgoer
Yvonne Angulo
Italian Mother
Chloe Perrin
Italian Girl
Timothy Eulich
ACU Trooper
Kevin Foster
ACU Gunner
Bonnie Wild
Park Announcer (voice)
Brad Bird
Monorail Announcer (voice)
Colin Trevorrow
Mr. DNA (voice)
Erika Erica
Park Visitor (uncredited)
Tiffany Forest
Park Visitor (uncredited)
Brandon Marc Higa
Petting Zoo Staff (uncredited)
Arlene Newman
Woman with Baby (uncredited)
Tait Fletcher
InGen Soldier (uncredited)
Jimmy Buffett
Park Visitor (uncredited)
Eddie J. Fernandez
Paddock Worker (uncredited)
Tim Connolly
InGen Soldier (uncredited)
Justin Lacalamita
Sheriff (uncredited)
Johnny Otto
Biologist (uncredited)
Director
David Leitch
Director
Colin Trevorrow
Director
Chris Castaldi
Director
Zack Smith
Director
Jason Roberts
Director
Writers
Michael Crichton
Writer
Rick Jaffa
Writer
Rick Jaffa
Writer
Amanda Silver
Writer
Amanda Silver
Writer
Colin Trevorrow
Writer
Derek Connolly
Writer