ҮЙЛ ЯВДАЛ
Гэр бүлийн аяллаасаа салж, өөр нислэгт сууж, ганцаар хоцорсон Кэвин хуучин танилуудтайгаа таарсан нь өмнө нь түүний гэрийг дээрэмдэх гэж оролдож байсан хоёр хулгайч байлаа. Кэвиний адал явдлын үргэлжлэлийг та зөвхөн WOWKino сайтаар танд хүрэх ГЭРТЭЭ ГАНЦААРАА 2: НЬЮ ИОРКОД ТӨӨРСӨН НЬ киноноос хүлээн авч үзээрэй.
ЭНД ДАРЖ ҮЗНЭ ҮҮ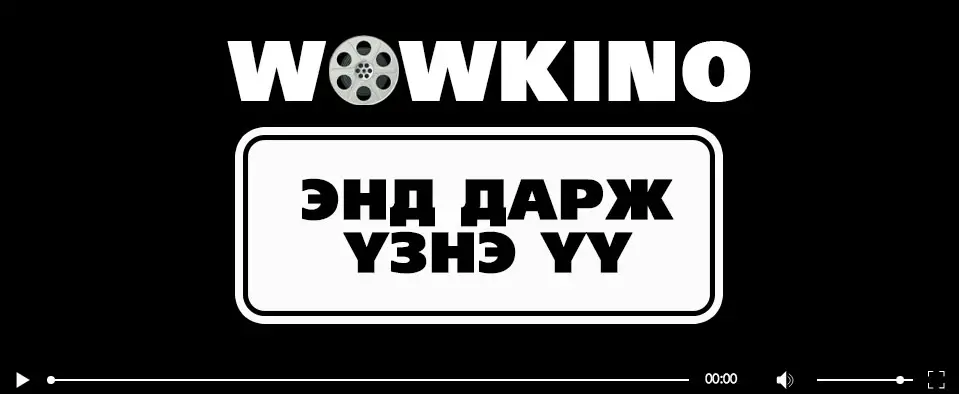 ---
Title in English
Home Alone 2: Lost in New York
Original title
Home Alone 2: Lost in New York
Release year
1992
Genres
Comedy, December 2022, Fantasy
Duration
120 min.
Status
Released
Rating
6.7 de 8078 votes
Writers
N/A
Director
Chris Columbus, Geoffrey Hansen, Jacolyn Baker, James Giovannetti Jr., Jan Evans
Actors
A.M. Columbus, Abdoulaye NGom, Aimee Devereux, Al Cerullo, Ally Sheedy, Andre Lachaumette, Anna Slotky, Anthony Cannata, Bob Eubanks, Brenda Fricker, Catherine O'Hara, Cedric Young, Chris Columbus, Clare Hoak, Clarke Devereux, Daiana Campeanu, Dan Buckman, Dana Ivey, Daniel Dassin, Daniel Stern, Devin Ratray, Donald Trump, Donna Black, Eddie Bracken, Eden Riegel, Eleanor Columbus, Eric Ian, Fran McGee, Fred Krause, Gerry Bamman, Harry Hutchinson, Hillary Wolf, James Cole, Jaye P. Morgan, Jedidiah Cohen, Jeffrey Landman, Jimmie Walker, Joe Liss, Joe Pesci, John Heard, Jonathon Gentry, Karen Giordano, Karen Jensen-Clark, Kevin Thomas, Kieran Culkin, Laurence S. Chess, Leigh Zimmerman, Leonard Tepper, Macaulay Culkin, Mario Todisco, Mark Morettini, Maureen Elisabeth Shay, Michael C. Maronna, Michael Goldfinger, Michael Hansen, Mike Sode, Monica Devereux, Patricia Devereux, Paul Zimmerman, Peter Pantaleo, Ralph Foody, Rick Shafer, Rip Taylor, Rob Schneider, Rod Sell, Ron Canada, Sandra Macat, Senta Moses, Teri McEvoy, Terrie Snell, Thomas Civitano, Tim Curry, Venessia Valentino, Warren Rice, William D'Ambra
Actors
Macaulay Culkin
Kevin
Joe Pesci
Harry
Daniel Stern
Marv
Catherine O'Hara
Kate
John Heard
Peter
Devin Ratray
Buzz
Hillary Wolf
Megan
Maureen Elisabeth Shay
Linnie
Michael C. Maronna
Jeff
Gerry Bamman
Uncle Frank
Terrie Snell
Aunt Leslie
Jedidiah Cohen
Rod
Senta Moses
Tracy
Daiana Campeanu
Sondra
Kieran Culkin
Fuller
Anna Slotky
Brooke
Tim Curry
Concierge
Brenda Fricker
Pigeon Lady
Eddie Bracken
Mr. Duncan
Dana Ivey
Desk Clerk
Rob Schneider
Bellman
Leigh Zimmerman
Fashion Model
Ralph Foody
Gangster
Clare Hoak
Gangster - 'Dame'
Monica Devereux
Hotel Operator
Bob Eubanks
Ding-Dang-Dong Host
Rip Taylor
Celeb #1
Jaye P. Morgan
Celeb #2
Jimmie Walker
Celeb #3
Patricia Devereux
Contestant #1
Aimee Devereux
Contestant #2
A.M. Columbus
Skycap O'Hare #1
Joe Liss
Skycap O'Hare #2
Teri McEvoy
Agent #3 - NY Gate / O'Hare
Ally Sheedy
Ticket Agent (New York)
Harry Hutchinson
Ticket Taker
Clarke Devereux
Ticket Taker / Evidence Specialist
Sandra Macat
Flight Attendant
Venessia Valentino
Flight Attendant
Andre Lachaumette
Man on Plane
Rick Shafer
Peter Look Alike
Rod Sell
Officer Bennett
Ron Canada
Cop in Times Square
Cedric Young
Cop in Central Park
William D'Ambra
Arresting Cop in Central Park #1
Mark Morettini
Arresting Cop in Central Park #2
Fred Krause
Cliff
James Cole
Security Guard
Donald Trump
Donald Trump
Warren Rice
Doorman
Thomas Civitano
Plaza Marketing Director
Daniel Dassin
Waiter
Donna Black
Health Club Woman
Abdoulaye NGom
Bead Vendor
Peter Pantaleo
Airport Van Driver
Michael Goldfinger
Limo Driver
Mario Todisco
Cab Driver
Anthony Cannata
Sergeant in Toy Store
Eleanor Columbus
Little Girl in Toy Store
Karen Giordano
Streetwalker #1
Fran McGee
Streetwalker #2
Leonard Tepper
Sleeping Man
Kevin Thomas
Geeky Kid
Al Cerullo
Helicopter Pilot
Dan Buckman
Central Park Ice Skater (uncredited)
Laurence S. Chess
Parent at Christmas Play (uncredited)
Chris Columbus
Man in Toy Store (uncredited)
Jonathon Gentry
Choir Boy (uncredited)
Eric Ian
Kid in the Airport (uncredited)
Karen Jensen-Clark
Woman with Shopping Bag (uncredited)
Jeffrey Landman
Choir Singer (uncredited)
Eden Riegel
Choir Member (uncredited)
Mike Sode
Airport College Student (uncredited)
Paul Zimmerman
Pedestrian (uncredited)
Michael Hansen
Airport Driver
Director
Chris Columbus
Director
Geoffrey Hansen
Director
James Giovannetti Jr.
Director
Jan Evans
Director
Jacolyn Baker
Director
Writers
John Hughes
Writer