ҮЙЛ ЯВДАЛ
Өмнөх ангийн үйл явдлаас хойш арав гаруй жил өнгөрчээ. Саллигийн гэр бүл дээр тэдний гэр бүлийг бүхэлд нь үгүй хийхээр урилгагүй зочин ирнэ. Асуудлыг даван туулахын тулд тэд арга замыг олж, хамтдаа тулалдаж, бие биенээ хайрлах хэрэгтэй. Үйл явдлын үргэлжлэлийг та зөвхөн WOWKino сайтаар танд хүрэх АВАТАР: УСНЫ ЗАМААР киноноос хүлээн авч үзээрэй.
ЭНД ДАРЖ ҮЗНЭ ҮҮ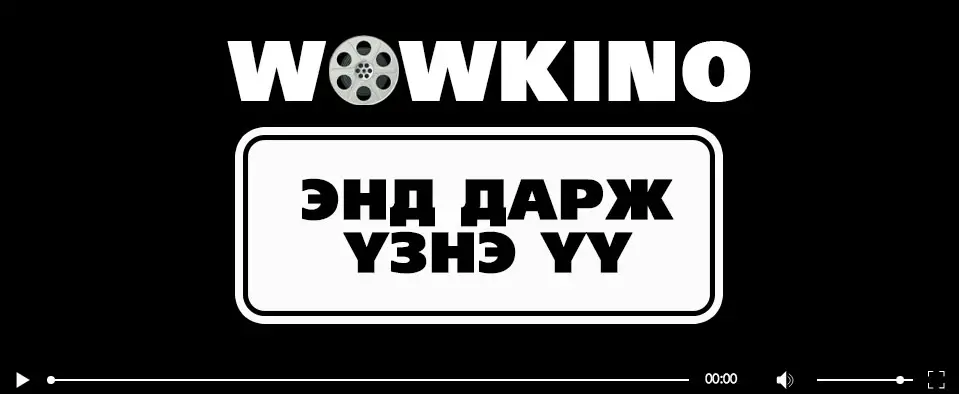 ---
---
АНХААР 1: ШУУД ҮЗЭХ дээр дарахад өөр кино гарч ирэх эсвэл удаан уншаад цагаан болчихоод юу ч гарахгүй байвал browser-ийнхоо кэйшийг цэвэрлэх эсвэл өөр browser ашиглана уу.
AНХААР 2: Хадмал орчуулга харагдахгүй байх нь киноны биш өөрийн чинь утасны, ашиглаж буй browser-ийн тохиргоо учраас тоглуулагчны СС дарж, хадмалын тохиргоогоо өөрөө хийнэ үү!!!
Title in English
Avatar: The Way of Water
Original title
Avatar: The Way of Water
Release year
2022
Genres
Admin' Favorite Movies, Adventure, Sci-Fi
Duration
192 min.
Status
Released
Rating
7.727 de 5847 votes
Writers
N/A
Director
Garrett Warren, James Cameron, Maria Battle Campbell, Richard Baneham, Simeon Jones
Actors
Alex Lucas, Alicia Vela-Bailey, Andrew Arrabito, Anthony Ahern, Ava Diakhaby, Bailey Bass, Benjamin Hoetjes, Brendan Cowell, Britain Dalton, CCH Pounder, Chloe Coleman, CJ Jones, Cliff Curtis, Cruz Moir, Daniel Lough, Dileep Rao, Duane Evans Jr., Edie Falco, Eric Farmer, Filip Geljo, Giovanni Ribisi, Isaac Te Reina, Jack Champion, Jake McLean, Jamie Flatters, Jamie Landau, Jemaine Clement, Jennifer Stafford, Jeremy Irwin, Jim Moore, Jocelyn Christian, Joel David Moore, Joel Tobeck, Johnny Alexander, Kate Winslet, Keston John, Kevin Dorman, Kim Do, Maria Walker, Matt Gerald, Moana Ete, Nikita Tu Bryant, Phil Brown, Phil Peleton, Philip Mtambo, Rick Lucas, Robert Okumu, Sam Worthington, Scarlett Fernandez, Sean Anthony Moran, Shane Rangi, Sigourney Weaver, Stephen Lang, Tanya Drewery, Trinity Bliss, Victor T. Lopez, Zoe Saldana
Actors
Sam Worthington
Jake Sully
Zoe Saldaña
Neytiri
Sigourney Weaver
Kiri / Dr. Grace Augustine
Britain Dalton
Lo'ak
Stephen Lang
Colonel Miles Quaritch
Jack Champion
Miles 'Spider' Socorro
Cliff Curtis
Tonowari
Kate Winslet
Ronal
Joel David Moore
Norm Spellman
CCH Pounder
Mo'at
Edie Falco
General Frances Ardmore
Brendan Cowell
Mick Scoresby
Jemaine Clement
Dr. Ian Garvin
Jamie Flatters
Neteyam
Trinity Bliss
Tuk
Bailey Bass
Tsireya
Filip Geljo
Aonung
Duane Evans Jr.
Rotxo
Giovanni Ribisi
Parker Selfridge
Dileep Rao
Dr. Max Patel
Matt Gerald
Recom Wainfleet
Robert Okumu
Ta'unui Olecthan
Jennifer Stafford
Ta'unui Tsahik
Keston John
Tarsem
Kevin Dorman
Recom Mansk
Alicia Vela-Bailey
Recom Zdinarsik
Sean Anthony Moran
Recom Fike
Andrew Arrabito
Recom Prager
Johnny Alexander
Recom Ja
Kim Do
Recom Zhang
Victor T. Lopez
Recom Lopez
Maria Walker
Recom Walker
Phil Brown
Stringer
Jocelyn Christian
Bio Lab Tech
Joel Tobeck
Neuroscientist
Moana Ete
Female Med-Tech
Phil Peleton
Male Med-Tech
Jamie Landau
Metkayina Warrior
Jim Moore
Mako Sub #1 Pilot
Benjamin Hoetjes
Mako Sub #1 Gunner
Nikita Tu Bryant
Mako Sub #2 Pilot
Anthony Ahern
Mako Sub #2 Gunner
Shane Rangi
Matador Co-Pilot
Rick Lucas
Kestrel Pilot
Tanya Drewery
Neurotech #1
Ava Diakhaby
Neurotech #2
Isaac Te Reina
Sea Dragon First Mate
Eric Farmer
Crabsuit Pilot
Philip Mtambo
Skel Trooper
Daniel Lough
Spider Double
Cruz Moir
Young Spider
Alex Lucas
Toddler Spider
Scarlett Fernandez
Young Kiri
Chloe Coleman
Young Lo'ak
Jeremy Irwin
Young Neteyam
Jake McLean
Na'vi (uncredited)
CJ Jones
Metkayina Interpreter (uncredited)
Director
James Cameron
Director
Garrett Warren
Director
Richard Baneham
Director
Simeon Jones
Director
Maria Battle Campbell
Director
Writers
Josh Friedman
Writer
James Cameron
Writer
James Cameron
Writer
James Cameron
Writer
Shane Salerno
Writer
Rick Jaffa
Writer
Rick Jaffa
Writer
Amanda Silver
Writer
Amanda Silver
Writer