ҮЙЛ ЯВДАЛ
Скот Ланг, түүний охин Кэсси, Хоп, Хэнк, болон Жанет нар санамсаргүй байдлаар Квантын ертөнцөд гацаж орхино. Тэнд хачирхалтай цоо шинэ ертөнцтэй танилцах ч тэднийг төсөөлснөөс ч илүү хүчирхэг нэгэн тэнд хүлээж байлаа. Үйл явдлын үргэлжлэлийг та зөвхөн WOWKino сайтаар танд хүрэх ХҮНШОРГООЛЖ БА ХЭДГЭНЭ: КВАНТУМАНИА киноноос хүлээн авч үзээрэй.
ЭНД ДАРЖ ҮЗНЭ ҮҮ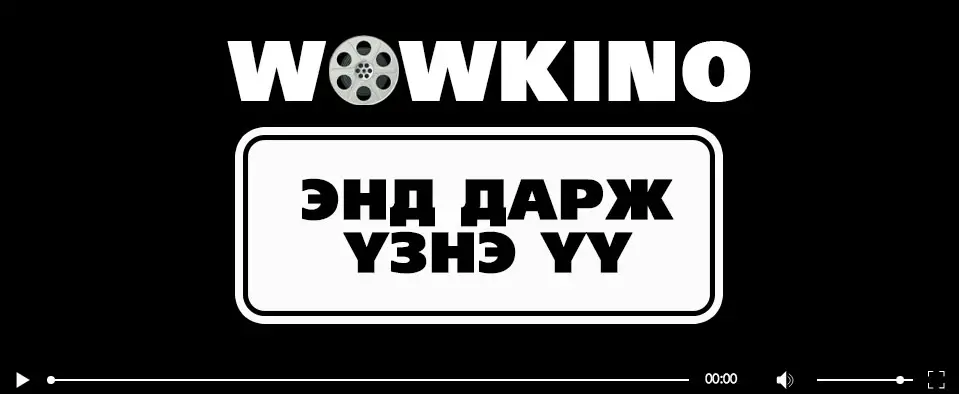 ---
---
АНХААР 1: ШУУД ҮЗЭХ дээр дарахад өөр кино гарч ирэх эсвэл удаан уншаад цагаан болчихоод юу ч гарахгүй байвал browser-ийнхоо кэйшийг цэвэрлэх эсвэл өөр browser ашиглана уу.
AНХААР 2: Хадмал орчуулга харагдахгүй байх нь киноны биш өөрийн чинь утасны, ашиглаж буй browser-ийн тохиргоо учраас тоглуулагчны СС дарж, хадмалын тохиргоогоо өөрөө хийнэ үү!!!
Title in English
Ant-Man and the Wasp: Quantumania
Original title
Ant-Man and the Wasp: Quantumania
Release year
2023
Genres
Action, Fantasy, Marvel Cinematic Universe, Science Fiction
Duration
125 min.
Status
Released
Rating
6.3 de 1200 votes
Writers
N/A
Director
Dan DeLeeuw, Jo Beckett, Peyton Reed
Actors
Abby Ryder Fortson, Adam Sai, Aisling Maria Andreica, Alan Heitz, Bill Murray, Brahmdeo Shannon Ramana, Briza Covarrubias, Cathy Chan, Corey Stoll, David Dastmalchian, David J. Castillo, Dey Young, Dinah Jeffrey, Durassie Kiangangu, Esther McAuley, Evangeline Lilly, Grahame Fox, Gregg Turkington, Greta Nayagam, Harrison Daniels, Jakari Fraser, Jake Millgard, Jamie Andrew Cutler, Jamie Sai, John Nayagam, John Townsend, Jonathan Majors, Judy Jeffrey, Kathryn Newton, Katy O'Brian, Leon Cooke, Leonardo Taiwo, Liran Nathan, Loveday Smith, Lucas Gerstel, Marielle Scott, Mark Oliver Everett, Mark Weinman, Matthew Wood, Melanie Garcia, Mia Gerstel, Michael Douglas, Michelle Pfeiffer, Milton Lopes, Nathan Blees, Nicola Peluso, Osian Roberts, Owen Wilson, Patricia Belcher, Paul Rudd, Randall Park, Roger Craig Smith, Ross Mullan, Ruben Rabasa, Russell Balogh, Ryan Bergara, Sam Symons, Sierra Katow, Sir Cornwell, Tess Aubert, Tom Clark, Tom Hiddleston, Tracy Jeffrey, William Jackson Harper
Actors
Paul Rudd
Scott Lang / Ant-Man
Evangeline Lilly
Hope van Dyne / The Wasp
Jonathan Majors
Kang the Conqueror
Kathryn Newton
Cassie Lang
Michelle Pfeiffer
Janet van Dyne
Michael Douglas
Dr. Hank Pym
Corey Stoll
M.O.D.O.K.
Bill Murray
Lord Krylar
William Jackson Harper
Quaz
David Dastmalchian
Veb (voice)
Jamie Andrew Cutler
XOLUM
Katy O'Brian
Jentorra
Mark Weinman
Patrol Police Officer / On-Set M.O.D.O.K.
Randall Park
Jimmy Woo
Ross Mullan
Axia Restaurant Maitre D'
Tom Clark
Axia Restaurant Bartender
Leon Cooke
Axia Restaurant Bartender
Nathan Blees
Axia Restaurant Waiter
Durassie Kiangangu
Axia Restaurant Waiter
Liran Nathan
Axia Restaurant Waiter
Sam Symons
Krylar's Valet
Grahame Fox
Broccoli Man
Nicola Peluso
Corrections Officer
Harrison Daniels
Booking Officer
Brahmdeo Shannon Ramana
Hope's Assistant
Russell Balogh
Nomad Leader
Leonardo Taiwo
Quantumnaut Scientist
Osian Roberts
Quantumnaut Lieutenant
Lucas Gerstel
Book Signing Audience
Mia Gerstel
Book Signing Audience
Tracy Jeffrey
Book Signing Audience
Dinah Jeffrey
Book Signing Audience
Judy Jeffrey
Book Signing Audience
John Nayagam
Book Signing Audience
Greta Nayagam
Book Signing Audience
Cathy Chan
Book Signing Audience
Adam Sai
Book Signing Audience
Jamie Sai
Book Signing Audience
Jakari Fraser
Young Ant-Man Fan
Patricia Belcher
Ant-Man Fan
Mark Oliver Everett
Jogger with Dog
Ruben Rabasa
Café Owner
Melanie Garcia
Barista
Gregg Turkington
Dale
Sierra Katow
Waiter
Ryan Bergara
Toasting Man
Marielle Scott
Toasting Woman
Jake Millgard
Jogger
Dey Young
Woman with Dog
Briza Covarrubias
Hostess
Tess Aubert
Waitstaff
David J. Castillo
Waitstaff
Sir Cornwell
Waitstaff
Alan Heitz
Waitstaff
Esther McAuley
Alien World Citizen
Aisling Maria Andreica
Alien World Citizen
Milton Lopes
Alien World Citizen
Roger Craig Smith
Quantumnaut Voices (voice)
Matthew Wood
Quantumnaut Voices (voice)
Loveday Smith
Janet Van Dyne Acting Double
John Townsend
Lord Krylar Acting Photo Double
Tom Hiddleston
Loki (uncredited)
Owen Wilson
Mobius M. Mobius (uncredited)
Abby Ryder Fortson
Cassie Lang (archive footage) (uncredited)
Director
Peyton Reed
Director
Jo Beckett
Director
Dan DeLeeuw
Director
Writers
Stan Lee
Writer
Jack Kirby
Writer
Larry Lieber
Writer
Jeff Loveness
Writer
Ernie Hart
Writer
Andrew Reiber
Writer